DENTAL NIGHTGUARDS, TEETH GRINDING
Dental Nightguards are one of the most common ways to combat parafunction.
Any type of activity that you do with your teeth aside from normal chewing, is referred to as parafunction. The most common forms being grinding and clenching of the teeth.

DENTAL NIGHTGUARDS:
GRINDING: Also referred to as BRUXING, is the act of sliding the upper and lower teeth against each other without any food or other substance in between, usually with excessive force.CLENCHING: This refers to the act of holding the upper and lower teeth together with excessive force.
THESE TWO ACTS ARE THE PRIMARY CAUSE OF WEARING DOWN THE TOPS OF TEETH!!!
THE PROBLEMS: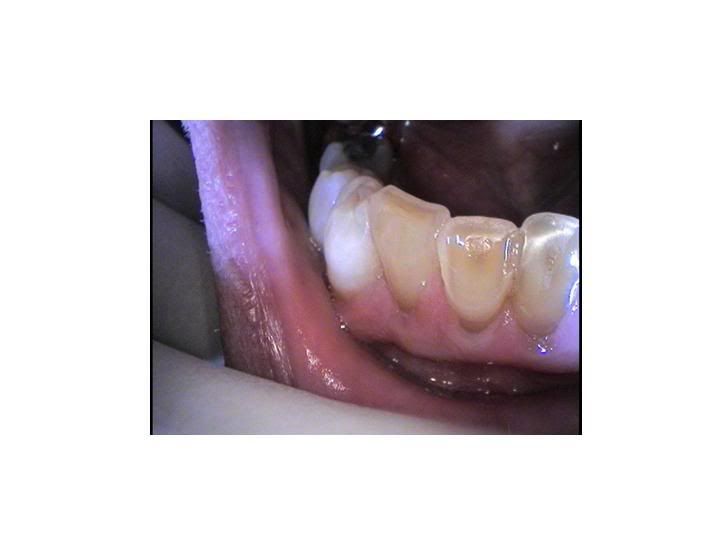 Excessive wear of teeth is IRREVERSIBLE; meaning, once the teeth are worn down, they DO NOT grow back. The only way to build them up again, is via FULL MOUTH RECONSTRUCTION, which involves CROWNING all the teeth, and will easily get into the 5 figure range (>$10,000).
WORN DOWN TEETH: If teeth are worn down too much, it can cause your face to appear COLLAPSED, can wear into the NERVE causing the need for ROOT CANALS, or may increase SENSIVITITY of the teeth.

DENTAL NIGHTGUARDS: Dentist nightguards are mouthpieces which are typically worn at night, to protect the teeth from excess wear due to GRINDING and or CLENCHING. They are available over the counter, but these often do not fit too well, thus, it is recommended to have it professionally made. Professionally made ones are usually made of a hard acrylic (similar to plastic), and while the cost may be fairly substantial, keep in mind that they can last many years, and the alternative is to have your teeth ground down to nothing.

NTI NIGHTGUARDS:
NTI nightguards are a different type of nightguard that is designed only over the front teeth. The main theory is that because this type of nightguard does not allow the back teeth to engage, it decreases bruxing or grinding and decreases the amount of force that can be exerted by the jaw muscles, and can help prevent headaches and other ailments caused by grinding your teeth.

NIGHTGUARD FEES:
Unfortunately dental nightguards are usually fairly expensive (in the $400+ range) and often are not covered by insurance. People may be tempted to try buying an over the counter one, but they will not fit or function as well as a custom made one.
Another way to think about it is if it prevents one tooth from fracturing, which would likely need a crown , it will have paid for itself (since crowns are much more expensive than nightguards). And if they do relieve your headaches, jaw pain, or other ailments, wouldn't it be well worth it?
Some dentists also may let you use the clear, plastic essex retainers as a temporary nightguard. These are much thinner so you likely will wear through them pretty quickly, but they are less expensive and can serve some of the same functions as a conventional dental nightguard.
Return to
TMJ Symptoms
.
Return to
Onedollardentist home
.
Custom Search